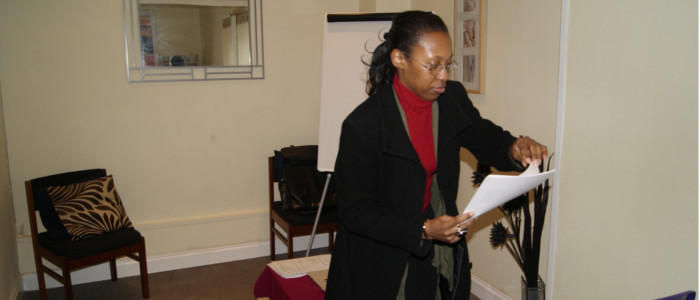 ABOUT
Life Coaching & Personal Development Training
Stimulus Development & Training runs workshops and one-to-one Life Coaching sessions designed to empower people to fulfil themselves and achieve. The workshops and coaching sessions identify what blocks us from achieving in life, then uses powerful tools and techniques designed to break down the blockages.
Workshops are run in Leicester, in the heart of the East Midlands, and cover a range of personal growth and development areas.
FACILITATOR
Life Coaching sessions and workshops are facilitated by Carmen Gilfillan, a Life Coach, Reiki Practitioner and an established trainer, speaker and specialist in personal and professional achievement.
Carmen has been involved in extensive research and development within the personal growth field for over 15 years.
She has experience of working with a range of people including Senior Managers, business owners, students, young people and older people. Carmen has also authored a number of articles and guides on self help and wellness. Click here to contact Carmen.
Carmen's training background is as follows:
BTEC Level 3 in Life Coaching Skills & Practice
NCFE Certificate in Life Coaching
Certified Level 2 Usui Reiki Practitioner
AAMET Certified EFT Practitioner
Adult Tutor (7303 PTLLS)
NCFE Certificate in Change Management
She is also a member of the Association For The Advancement Of Meridian Energy Techniques (AAMET)
The principal areas of Life Coaching Carmen covers are:
Business Development
Self Esteem and Self Belief
Health and Wellness
Stress Management
Work/Life Balance