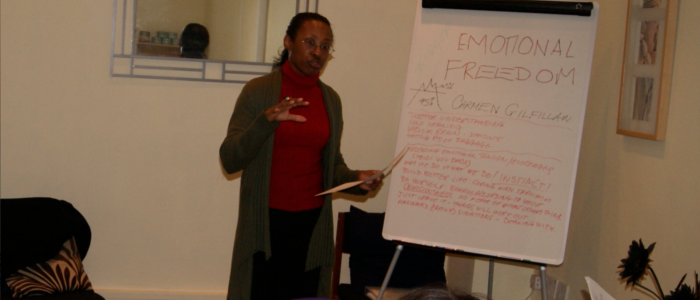 Training
STIMULUS workshops are powerful and are designed to challenge you to make significant changes within your life.
The workshops are run in Leicester, in the heart of the East Midlands, and cover a range of personal development areas such as effective planning and goal setting; combating self-limiting beliefs; learning how to think and behave in a more positive manner and how to use the power of association to your advantage.
They also cover themes such as: learning how to develop communication and interpersonal skills; building confidence, self esteem and self motivation and understanding emotional intelligence.
Learning how to manage your time and energy, as well as understanding how to minimise stress are key areas that are also included.
For the business-minded, STIMULUS has a workshop on how to develop a more entrepreneurial approach to your business, employment and your life.
Through the STIMULUS personal development workshops you can take yourself through your own tailored programme of learning that will empower you to bring about positive change in your life.
Tailored workshops are also run within organisations nationwide.
The full suite of STIMULUS workshops is listed below:
Not completely satisfied with our service? Simply get in touch with us within 30 days and we'll refund your investment in full - no questions asked!